2021 Clive Cussler Collector's Society Denver Convention
Artist Kathie Jagman donated the two original oil paintings below to the CCCS and will be auctioned separately at the 2021 Convention. All proceeds go to the CCCS to help "Keep The Flame Burning".
Both paintings are unframed 18" x 24".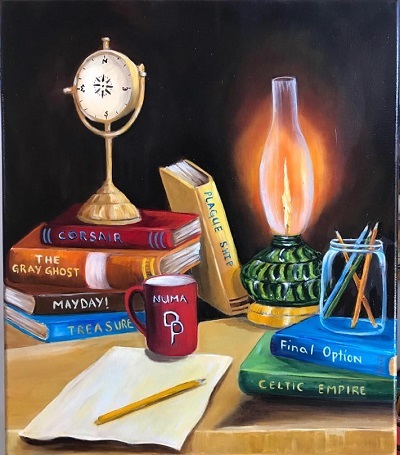 Clive's Desk.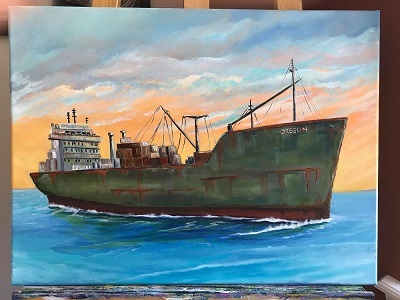 Oregon Files.
Kathie Jagman: I have loved drawing and painting since I was a child, but really didn't begin formal painting until my mid 30's. Oils were my first choice of painting medium, but I found that my patience to complete a painting drew me to acrylics. I love to find simple things to paint, a beautiful sunset, the half empty bottle of wine, or worn and tattered running shoes. These are the bits and pieces of everyday life. I try to challenge myself with different mediums, but seem to come back to the acrylic paints.
When I need a respite from painting, I find that charcoal and good drawing papers are the tools of choice. I hope to post some of my drawings in the future.