RMS Titanic at 100 and at 40
More than 100 years ago, the Royal Mail Steamship Titanic collided with an iceberg and sank with great loss of life. 40 years ago, a young author with an incredible imagination penned Raise the Titanic and started a genre of literature that has in part culminated with the Clive Cussler Collector's Society. In 2010, in anticipation of the 100th anniversary of the sinking, a team of underwater archeologists and explorers returned to the wrecksite with an incredibly sophisticated array of deep water technology.
Dave Conlin was in charge of the underwater mapping and interpretation of the data from the 2010 expedition and one of three core members of the science team. Dave will bring stunning new imagery and maps of Titanic as a starting point to discuss what is happening to Titanic and what the future holds.
David L. Conlin Ph.D.
Archeologist, Chief
National Park Service
Submerged Resources Center
12795 West Alameda Pkwy.
Lakewood, CO 80228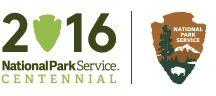 The National Park Service cares for special places saved by the American
people so that all may experience our heritage.
EXPERIENCE YOUR AMERICA--DIVE YOUR AMERICA
BIO:

Dave was born and raised in Boulder Colorado and after undergraduate work at Reed College, he received a master's degree from Oxford University in Aegean and underwater archeology and then followed this with another Masters and then a Ph.D. in anthropology and archeology from Brown University. While at Brown Dave began volunteering with the National Park Service Submerged Resources Units beginning in 1993 assisting with the extensive field seasons at Dry Tortugas National Park. From 1993-1996 Dave split his summers between the Dry Tortugas and Greece where he was doing his Ph.D. research on Mycenaean Bronze Age maritime trade. From 1997-1999 Dave lived in Greece and finished his Ph.D. dissertation.
Following graduation from Brown University, Dave took a job as an underwater archeologist with the National Park Service but was detailed to the United States Navy as their Chief Field Archaeologist. While with the Navy he helped plan and execute the recovery of the world's first successful combat submarine, the Confederate submersible H.L. Hunley-lost off Charleston South Carolina in 1864.
Following the Hunley project Dave moved to Santa Fe to join the National Park Service's Submerged Resources Center and continue diving on shipwrecks around the country and around the world. As an NPS diver, Dave has trained on and used many different types of diving equipment including scuba, open circuit mixed gas, closed circuit rebreathers, and commercial surface-supplied diving equipment. Dave has completed several thousand scientific dives around the world at depths of up to 240 feet.
In 2009 after the SRC moved from Santa Fe to Denver he assumed the position of Chief of the Center. Recent projects include documentation of RMS Titanic in 2012, work in South Africa and Mozambique, collaborative work in Peru, Colombia, Panama and Canada, as well as collaborative work with NOAA, BOEM, BSEE and numerous state and local agencies. Dave is on the Board of Directors for the Advisory Council on Underwater Archaeology, The National Park Service's National Dive Control Board, and is the archeological representative to both the National Ocean Council and President Obama's National Ocean Plan; he is also one of the original members of the Slave Wrecks Project. He lives in Boulder with his wife Michelle and their dog Luc.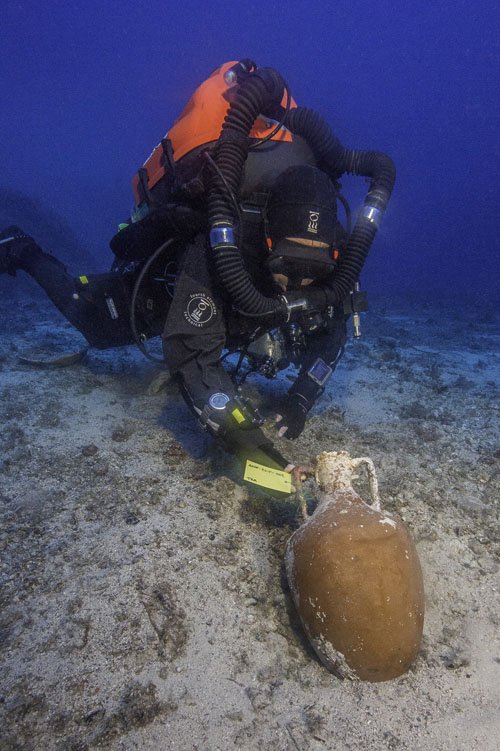 David L. Conlin Ph.D.
Archeologist, Chief
Submerged Resources Center
12795 West Alameda Pkwy.
Lakewood, CO 80228
The Grandmaster Fiction Writers Roundtable
The Grandmaster Fiction Writers Roundtable is something that the CCCS experimented with at the 2006 convention with some success.
The roundtable is designed to be an informal critique and discussion group. Space at the convention location will be provided for this continuing event. All levels of writers interested in the adventure genre are welcome and a limited number of participates will be accepted.

Prior to the convention, participants will submit a chapter or short story (adventure-related genre) and will be given copies of each others work beforehand. The roundtable will begin with the moderator determining the time available for the critique and discussion process of each chapter/story. Each writer will be asked to give a very brief overview of his/her submitted
writing, its history and thought-process. Each piece of writing will be read and discussed, followed by other roundtable writers giving a non-judgmental critique. Comments and suggestions on how that particular piece of writing might be improved for future use and publication will also be provided. This process will continue until all works have been presented and discussed. Non-participating observers may be present as space permits and (at the discretion of the moderator) take part in critiques and discussions.
For more information, contact Kerry Frey
**